How to Create a Career or Business that You are Passionate About, Where You Can Excel, and Make a Real Difference
The key to your success will be to find a niche you are truly passionate about and one that you can excel at. It will also be important to become a known expert or thought-leader within your niche.  The working world will look fundamentally different in the near-future from what it is today. We are just seeing the tip of the iceberg of changes coming our way. Business and the economy will become significantly more global, innovation will become even more paramount to business success, and collaborative technologies will become commonplace.
With all of the changes underway, providing long-term employment opportunities will become more of a challenge for businesses. The need for greater cost flexibility will mean that contract jobs will grow and long-term full-time jobs will continually decrease.
According to Gallup only 13% of employees are engaged in their jobs. That means that only one in eight workers feel they are making a positive contribution and are committed to their job and organization.
It is never too late to dedicate the prime of your day and life to something that really matters. It doesn't matter whether you are starting, in the middle of, or towards the end of your career. You spend the prime of your life and your days focused on making a living. Your work plays a significant role in how you feel about yourself and the kind of person you become. It has a significant impact on your physical, emotional, mental and spiritual well-being.
This is the ideal time for you to redefine yourself and to focus on something you love, where you can make a real difference and where you can succeed.
How Does This Book Help You?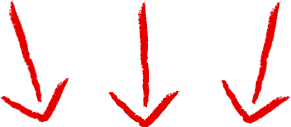 Creating You Inc. helps you to redefine and develop a career or business for yourself.
Understand trends

Understand trends underway that are opening up exciting opportunities and shutting-down opportunities for those who insist the future will be like the past.

Discover your ideal sweet spot

Apply the four important factors to help you optimize your business or career decisions

Understand what businesses will succeed and why

One of the most heart-breaking experiences people have is to put their heart into a business and then see it fail.  Learn what the NEW keys are to business success.
See what careers will be in high demand

Learn about the fastest growing occupations of $100,000 or higher, the most important knowledge and strengths you'll need to succeed, and  the fastest growing and largest industry sections.

Conduct your market research to find opportunities

Learn simple but powerful ways you can to conduct market research to determine if there are economic opportunities with your product ideas.

Discover how to become a thought-leader

Thought-leaders are the foremost authorities in a specialization or niche. Learn how you can lay the groundwork to become an expert and thought-leader in your niche.
Learn how to develop compelling knowledge-based products and services

Learn the keys to new product success from one of the most influential innovation and product development thought leaders in the world.

Understand key insights to help develop a successful marketing plan

Learn how you can create and provide content that gets people to pause, and to want to hear what you have to say
Contact Request Form. Or, Call (801) 796-2176
We value your privacy and would never spam you